History of the Palisades Interstate Park system.
Quarrying of the Palisades Cliffs was heard throughout the Hudson Valley, echoing across the River.
The first Palisades study commission was established.
Englewood Women's Club was formed as a new chapter of the NJ Federation of the Women's Clubs. Elizabeth Vermilye, Adaline Sterling and Mrs. Chester Loomis on "inquiry concerning questions of public significance" and sharply focusing on the Palisades.
NY Governor Theodore Roosevelt and NJ Governor Foster Voorhees (pictured) appointed another study commission to review the Palisades and the issue of quarrying. Action was recommended.
The Palisades Interstate Park Commission was established, and George Walbridge Perkins (pictured) was asked by Governor Roosevelt to Chair the Commission.
Chairman George Perkins met with J. Pierpont Morgan and secured a commitment of $125,000 and an introduction to John D. Rockefeller, Sr.
December 25, 1900
Dynamiting of the New Jersey Palisades ceased
A dedication was held at Alpine Headquarters celebrating the establishment of the Palisades Interstate Park Commission.
George Perkins announced his own donation and those of the Cleveland H. Dodge, J.P. Morgan, Mrs. Lydia G. Lawrence, and Mr. and Mrs. Hamilton Twombly.
Mrs. Edward Henry (E.H.) Harriman proposed to deed 10,000 acres at Arden, New York to the Commission, together with $1,000,000 in cash, handed here by W. Averell Harriman to George W. Perkins, provided others would join him in preserving the Palisades.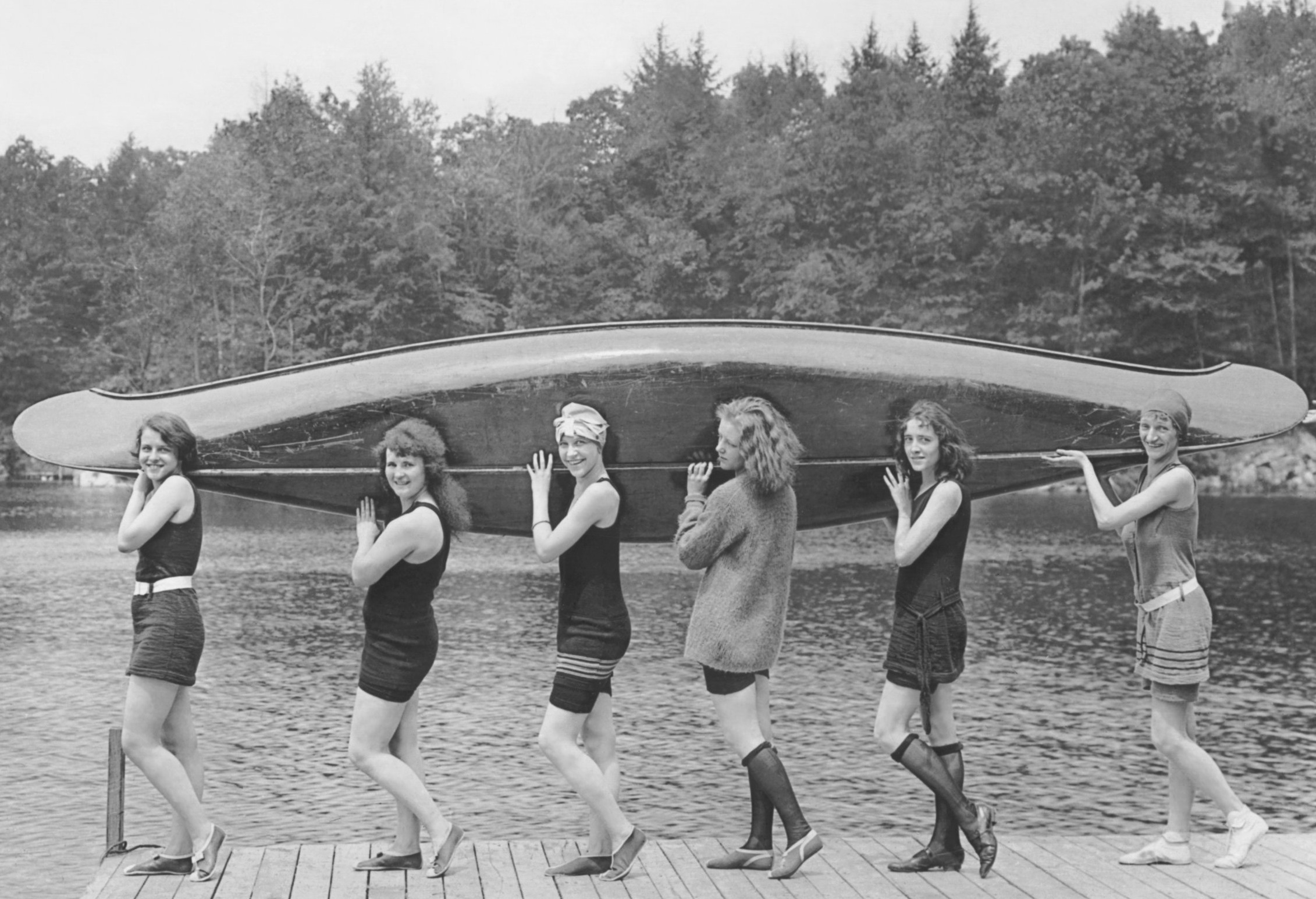 First Group Camp opened at Harriman State Park, providing an opportunity for youth to experience nature.
Bear Mountain Inn opened its doors, quickly serving as a needed respite for families to escape the urban center. Today, Bear Mountain and the parks continue to serve as an accessible and affordable get away for millions.
The Rockefeller family donated significant land to the then-called Palisades Interstate Park, supporting the Byway and establishing Rockefeller Lookout.
Dedication of the Palisades Interstate Parkway provided a scenic 42-mile ride from the George Washington Bridge to the Bear Mountain Bridge.
Storm King, having received land donations on Storm King Mountain by the Calvin W. Stillman family, and supported by numerous environmental advocates and conservation organizations, protected 1,888 acres in a formal agreement.
Minnewaska after a 17-year effort, and numerous individuals and organizations rallying, formally became Minnewaska State Park, encompassing 13,000 acres. Originally created by the Daughters of the American Revolution, in 2004 the park was reconstructed for the Fort Lee Centennial Celebration
Sterling Forest's 16,380 acres was permanently protected, officially signed into PIP property.
Important Firsts of the Palisades Interstate Park system
First government-sponsored historic site, Washington's Headquarters State Historic Site located in Newburgh, NY (1850)

First interstate institution formed solely for the conservation of scenic features (1900)

First system of organized group camping (1906)

FIRST GROUP CAMPS IN HARRIMAN STATE PARK (1913)

First nature and science education museum (1920

First section of the Appalachian Trail was blazed in Harriman State Park (1923)

First nature trail (1925)

First scenic " highway" - the Henry Hudson Drive - that meanders along the New Jersey shore below the Palisades cliffs (construction begun in 1912)

Most visited park system in the East, with more than five million visitors annually by 1925

RatifIed by an Act of U. S. Congress in 1937
For more resources, click here.